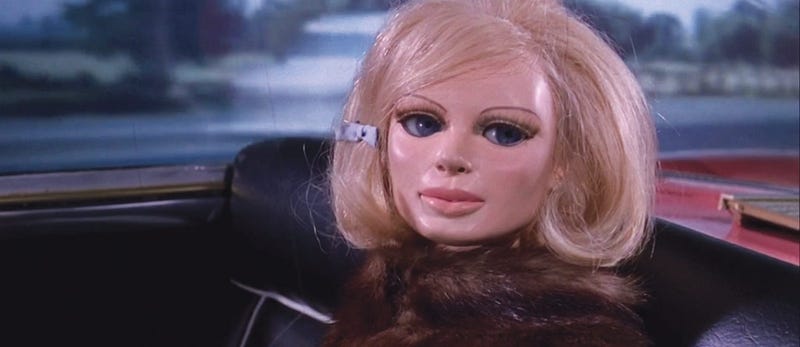 Sylvia Anderson has passed away after a short illness, aged 88. The iconic voice of Thunderbirds' Lady Penelope, she and her ex-husband Gerry Anderson enjoyed a succession of hit television shows including Thunderbirds, Stingray, Captain Scarlet, The Protectors, UFO and Space:1999.
She had worked as a social worker and journalist in the USA before becoming a secretary at Polytechnic Films where she met Anderson. She joined him, Arthur, Povis, reg Hill and John read at AP Films. Working as a Production Assistant on early puppet shows such as The Adventures of Twizzle, Torchy and Four Feather Falls, she became a dialogue director and voice artist on Supercar. She also voiced Venus in Fireball XL5 and gained a puppet alter ego in the form of Thunderbirds' aristocratic spy Lady Penelope Creighton-Ward.
As a caricature, if Penny was flattering, Terrahawks' space witch Zelda paints a different picture.
Her marriage to Anderson broke down during the production of Space:1999.
She wrote a novel Love and Hisses and was a consultant on the Jonathan Frakes live action Thunderbirds movie. She also worked as a talent scout for HBO in London. More recently, she was the voice of Great Auntie Sylvia in Thunderbirds are Go.
She had been working with her daughter Dee Anderson on a potential tv series called The Last Station.
Audio recordings that Sylvia and other Thunderbirds cast members made in the Sixties have been used to film three new episodes of the adventures of International Rescue.