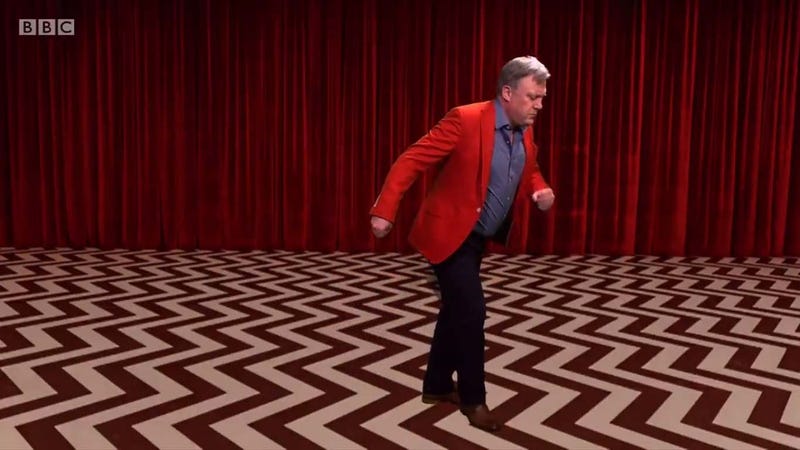 He can't stop dancing! Twinkle-toed politician in abeyance Ed Balls has turned to the mystic red room jazz dance of Twin Peaks for the opening titles of late night political chat show This Week.  
Does Maggie's boy Michael Portillo make a fetching Dale Cooper? I'm not so sure but Twin Peaks was probably went off air last time he held office and after all those railway documentaries you might have forgotten that he is possessed by the spirit of Killer Bob.
Miranda makes a very fetching Log Lady and her chunk of wood wants to tell you something about the manifesto.