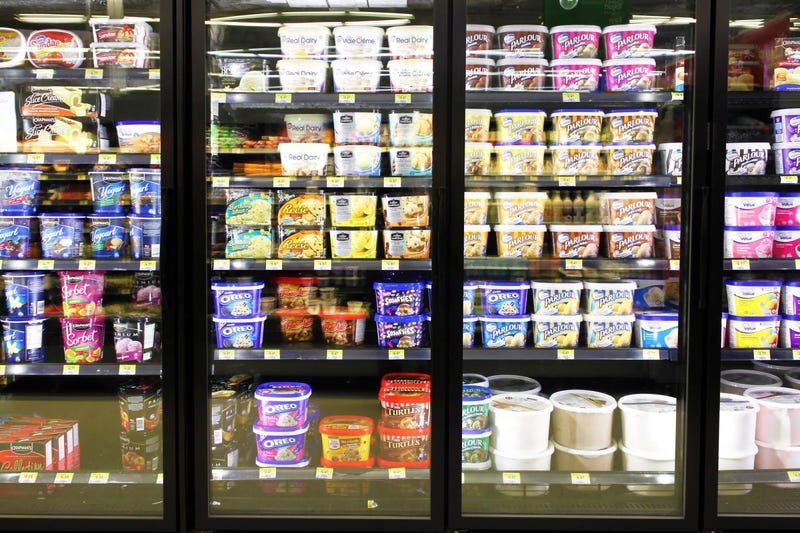 The heatwave in New York has sparked a run of ice cream thefts prompting billionaire John Catsimatidis to offer a $5,000 reward for information leading to arrests.
The thieves fence their ill-gotten gains through smaller shops known as "bodegas". The New York Post reports that many of the stolen product has melted and then been refrozen.
Police have arrested 180 frosty-fingered felons so far, but I reckon the real way to deal with these freezer fiends is to call in Batman. Or at least his PR guy.
Back in 2004, Jason Hatch did some caped crusading on the exterior of Buckingham Palace. He eluded security guards and strung a banner protesting the rights of single fathers. The protest campaign was devised by Matt O'Connor who has a radical approach to ice cream.
Disney have scooped the rights to make a motion picture based on the life of O'Connor, from Thanet in Kent. As a designer he helped Unilever launch Vienetta and Magnum (which is one of those sexy items that pushed fun ices out of high street fridges) and created packaging for Loseley (so we'll give him points for that).
He created a bit of a stir with a pop-up shop The Icecreamists which had a stand-out line called Baby Gaga - made from human breast milk. Westminster Council made a point of seizing supplies to test whether it was safe for human consumption, Lady Gaga threatened legal action over the name.
I have to confess that I bottled the chance to try Baby Gaga but The Icecreamists did also make a very nice lime-and-chili ice cream that went down well.
O'Connor has also worked as Creative Director for Antonio Federici Gelato Italiano which is excellent but again treads that ice cream as sex aid niche, with a touch of religion for extra frisson.
That's what New York needs an Mr Whippy vigilante, a touch between the Iron Lady and a creped crusader.