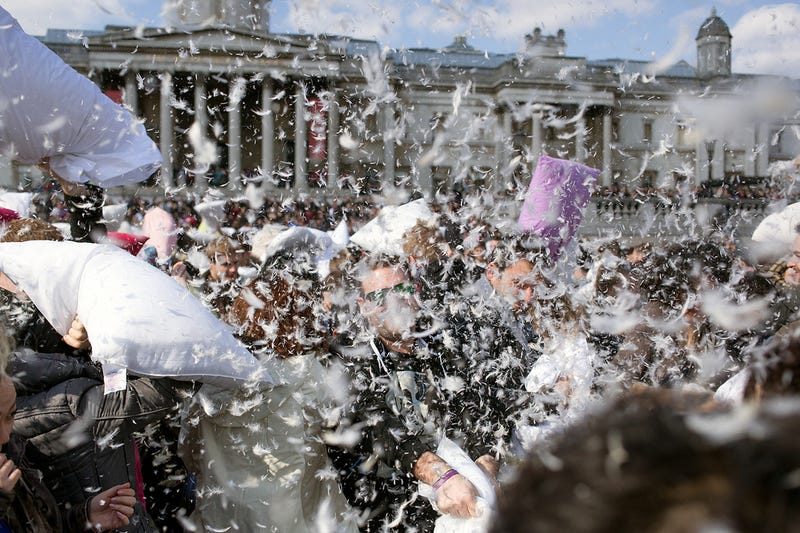 April 2 is National Reconciliation Day, an occasion to put aside old divisions, play nice, make friends and slap someone round the head with a bag of feathers. International Pillow Fight Day kind of speaks for itself.
If feathers aren't your thing, American fur fans can indulge in National Ferret Day which I presume will be covered in more detail elsewhere by bangishotyou or mythbiri. The UK ferreting crowd get their fur on in May.
My favourite ferret is the Fursty kind, but while it is easy to recommend Badger Beers, Gizmodo demonstrated suitable synchronicity for National Peanut Butter and Jelly Day with a feature on a PB&J beer (baseball bat not included, but a couple of cans might have the same effect as being hit by one).
It is also International Children's Book Day, marking Hans Christian Andersen's birthday. You know the drill, go and read a book to somebody little.
And World Autism Awareness Day, starts a week of events aimed at improving public understanding of autism.