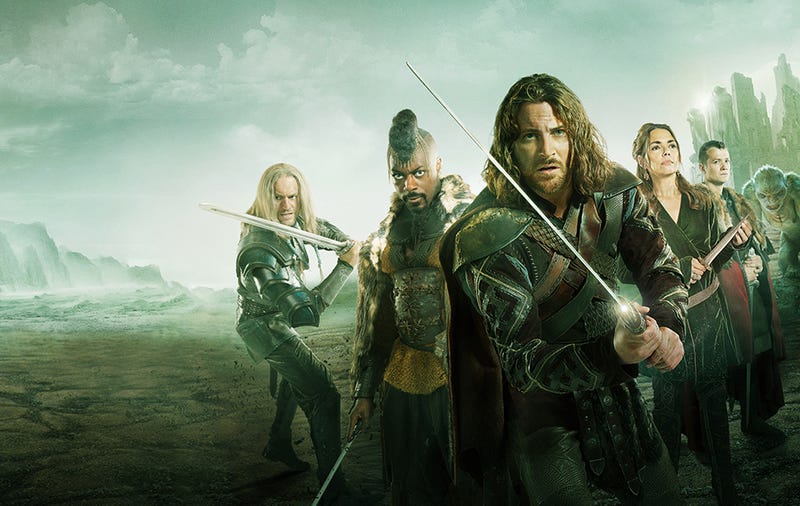 It has felt like a chore at times, but over the last nine weeks I have been following ITV's cloak-and-dagger (pun intended) re-imagining of poetry's original epic hero. From the start, Beowulf: Return to The Shieldlands has been attacked for having poor special effects, dull and wooden performances from its cast, little action and dodgy punk haircuts.
Created by James Dormer, Tim Haines and Katie Newman, it features Keiran Bew as Beowulf, not quite leading an ensemble cast that includes Joanne Whalley and Laura Donnelly.
The death of the Thane, Hrothgar, has opened a power vacuum among the denizens of the Shieldlands, Beowulf's return opens old wounds, fear of trolls and shapeshifters spooks the population, chieftains plot to seize power and raiders natural and supernatural ravage coastal communities.
In some ways Beowulf suffers because it too closely resembles Game of Thrones with all the chicanery and back stabbing, other times the attempt to create a "real" bronze age community seems limp and ineffectual. Despite this there are some stand out performances, notably Laura Donnelly as the local wise woman and Holly Earl as a child bride with more wisdom than people give her credit for. There is a nice bit of business about a foe tampering with salt blocks left out to pacify local wood trolls.
Despite the downsides, Beowulf has been growing on me and a slow-burn thread about the rise of something nasty on the borders seems about to pay off. The Shieldlanders might be able to repel this foe if they can get over their own squabbles and power plays in time.
Naturally, just as it starts to warm up rumours abound that Beowulf has been cancelled though ITV diplomatically say that no decision has been made.
If fortunes can turn around in the last four weeks, I think I would be happy to see more of the Shieldlands.