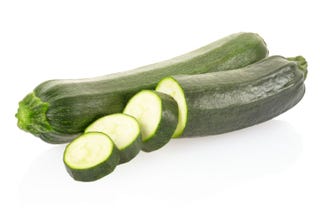 August 8th is National Sneak Some Zucchini Into Your Neighbor's Porch Day which given America's proclivity for firearms strikes me as an easy introduction to deadly force. "I had to shoot, he was going for his gun. No, I didn't notice it was a vegetable."

But I have to ask what's it all about, Alfie? Is this some kind of euphemism? Is sneaking next door to give the lady there some zucchini a major cause of marital failure in the States?
And how does that all go down if you are observing National Frozen Custard Day? Take my word, the custard goes better with fish fingers!