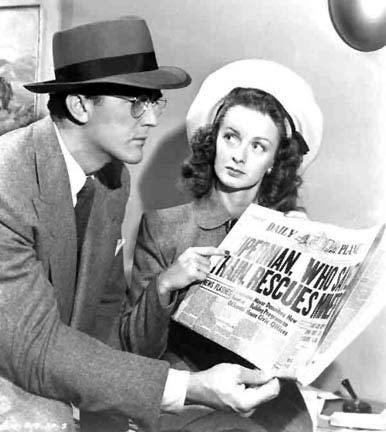 Noel Neill, who brought Lois Lane to the screen, has died after a long illness aged 95. She played the sassy reporter alongside two men of steel and became her mother for the big screen version.
In a strange way it was a form of typecasting. Neill had played a teenage reporter Becky Rogers in a series of musical comedies. She appeared in over 40 movies, Republic serials, and sang with Bing Crosby.
She first played Lois against Kirk Alyn's Kryptonian in a 1948 movie serial and again in 1950's Atom Man vs Superman. She joined George Reeves in the Superman tv series from the second season. She also guested in the Superboy tv show.
Neill and Alyn had a cameo as the parents of a young Lois in the Christopher Reeves movie and she became Lex Luthor's geriatric bride in Superman Returns.
She was also the model for a Lois Lane statue that can be found in Metropolis, Illinois.