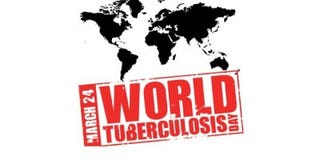 March 24 is World Tuberculosis Day, a call to arms to eradicate a disease which still claims over a million lives each year. An airborne infection, caused by mycobacterium tuberculosis, it is characterised by a chronic cough, blood-containing sputum, fever, night sweats and weight-loss. If left untreated, TB is a killer.
TB usually infects the lings but can infect other parts of the body, spreading when those infected cough, spit, sneeze or speak. Prevention requires active screening and vaccination. Treatment involves a long course of multiple antibiotics.
The World Health Organization (WHO) is calling on countries to unite and eradicate around ninety per cent of new TB cases by 2030.
In the UK, it is Wear a Hat Day which is a fun fundraiser. Under all the mad hattery, (zombie hat available on etsy) it seeks to lift the lid on Brain Tumour Research. Brain tumours kill more people under 40 than any other cancers and are a major killer of children who develop cancer. However, research is limited by low funding in comparison to leukemia, breast and other cancers.
Much of the UK research into brain tumours is driven by charities, something that will be debated in the House of Commons on April 18 in response to public petition.
Meanwhile, over the pond, it is an ever so tasty National Chocolate Covered Raisin Day.